Is Portals Melanie's Best Album Yet?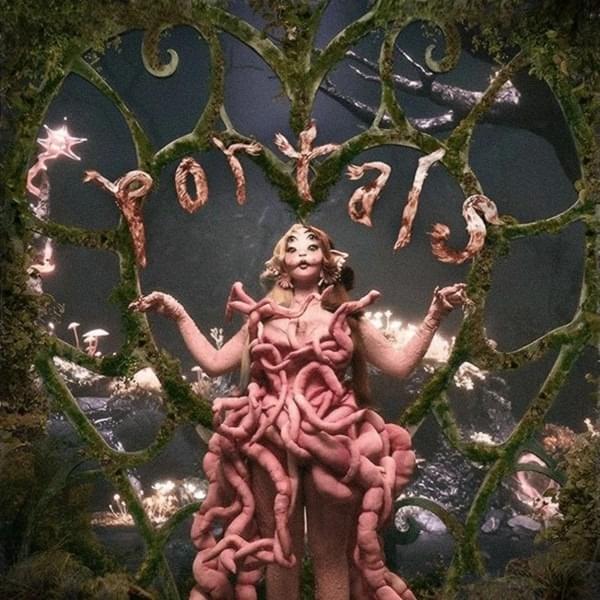 Melanie Martinez broke her silence after four years with her new album, Portals. Portals is quite a different style from her past three albums. We love how her music turned out and we feel like it was worth the wait. Many fans on TikTok cannot stop talking about how Melanie Martinez decided to change her whole look. This is because she changed from a school girl to an alien. She tells the story of her new alien character that is meant to represent rebirth and the circle of life.
Melanie has always released the same electro-pop songs, but every time that Melanie releases an album, there is a specific theme. For example, in her Crybaby album, she uses nursery rhymes to fit the vibe of a nursery. In her k-12 album, she used school bells. However, the new album consists of more psychedelic beats to fit an otherworldly theme. For example, in one of her songs "DEATH," she uses twinkling sounds because she is reborn as an alien-like fairy with wings. A fan named Emma Jenky says,"This time the track's deeper meaning is told through an eccentric, fairly like, psychedelic style of storytelling." This is because Crybaby is now an alien. Many of her fans love her new theme. Others, not so much because it was such a drastic change.
Melanie Martinez's new performance look consists of extreme special effects makeup and dollish pink clothes. Her whole face is painted pink along with pointed ears and four eyes. This new look ,while shocking, was adored and praised by fans. Some people even noticed her character slowly changing as performances went on. For example, in one of her performances, Melanie included fish gills and other textures on her arm. People went from mourning the end of the crybaby album era to excitement for this new era. However, some fans have become concerned about Melanie's ability to perform with the special effects. One user under the name of Luvcrybaby comments, "Don't get me wrong I love this concept, but I'm worried about Mel not being able to breathe well under all that. I don't want her to get too hot and pass out on stage." Hopefully Melanie has accounted for this possibility and has made sure her team is on top of making this special effects safe. 
Melanie always makes an effort to bring light to certain topics in her music. In her previous albums, she talks about topics like bullying and insecurities. The main theme of the new Portals album revolves around the idea that life is death and death is life; the cycle will never end. Journalist, Dylan Wallace, writes: "Portals is a beautiful story of the temporary difficulties a soul can face, and I urge anyone to listen with an open mind." Melanie kills off the previous character she played, Crybaby, to represent the start of a new chapter of her life. Crybaby reincarnates into the alien figure and continues to die to only be reborn again as another alien; this is another representation of new chapters and the circle of life for Crybaby.  
Portals is quickly rising to be a fan-favorite and people just can not stop talking about it. Our opinion is that it's her most unique concept yet. We love the story almost as much as we love the music itself. The makeup really blew us away in this album. It is incredible that her team does that for her every performance.  Whether you love it or hate it you can not deny that Melanie's creative mind has really outdone the music video visuals and beats in this album. With a movie yet to come out as well we can only assume that this album's hype will not be dying down any time soon.