Indoor Track is Back!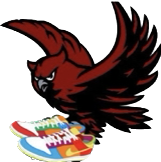 Timberlane Indoor Track and Field returns to New Hampshire after a 2 year hiatus. The last two Indoor Track seasons were canceled by the NHIAA due to COVID-19 as Dartmouth University, UNH and Plymouth State would not allow the NHIAA to use their facilities for Track Meets.
Many Athletes and Coaches are excited to get back. "It's great to get back to the colleges," said Timberlane Senior thrower Liam Francis. Francis who is off a breakout spring season for the Owls, scoring the most points on the boys team and qualifying for numerous invitationals before a shoulder injury derailed the end of his season. "It's the first time going to the colleges since my freshman year, most of the team are freshman/sophomores so it'll be an adjustment for many going into the cramped venues however I feel myself and many others will field a competitive team this season." Francis looks to be one the top throwers in Division 1 hoping his breakout continues into the winter. 
Timberlane coaches also feel the optimism "Our team is ready to compete" said Sprinters/Field Events coach Michael Woodworth who was very excited to get back on the track "Our team's situation wasn't unique. No teams we will face this year have had a normal winter season in years. It is clear from watching the effort at practice that our team is looking forward to some real meets." said Woodworth. Mark Behan, the long distance coach for the Owls is also excited to be back saying "I am especially happy for the student athletes to have the opportunity to compete, namely the seniors who have not had a regular indoor track season since their freshmen years."
Timberlane will be busy traveling as well. The Owls travel to Dartmouth, UNH, Plymouth State and Phillips Exeter this season where only three Timberlane Seniors Liam Francis, Maggie O'Conner and Kaitlyn Cornell have actually competed in. "After not having a normal season for two years, it feels wonderful to be back competing at the colleges, having a regular season with weekly meets and a state meet. We are fortunate to be able to compete at some excellent college venues and also Phillips Exeter." Behan said.
Timberlane is flushed with youth in the lineups especially in their boys sophomore class returning Sprinters Mike Savage and Nate Olsen. "The expectations for me are high," said Savage. "I expect to go to the state meet and hopefully now that it is being hosted" Savage also said. "Of course every race and throw you get the nerves" said Olsen "I want to work on getting faster and stronger but also work on leadership and dedication, like showing up to every practice shows how much I want to improve" Olsen added. Both Savage and Olsen look to be some of the brightest young runners in the state this season. The sprinters and field event athletes are coached by Michael Woodworth and Timberlane Middle School athletic director James Dionne. With Francis back for his senior season of shot put the Owls also return Kierstin Mackeen, a junior high jumper who made 'Meet of Champions' in the spring and Kaitlyn Cornell another varsity shot putter. 
The Owls return a small but efficient long distance crew. "The distance crew is small in numbers but the attitude, work-ethic and day-to-day consistency in training of the runners has been great. All of our athletes are very fit from Cross-Country or Soccer season and are poised to have a successful season" said long distance coach Mark Behan. Spring track Captain Senior Lauren Genest and Junior Cross-Country Captain Julia Fronc will be the main distance runners to watch this season.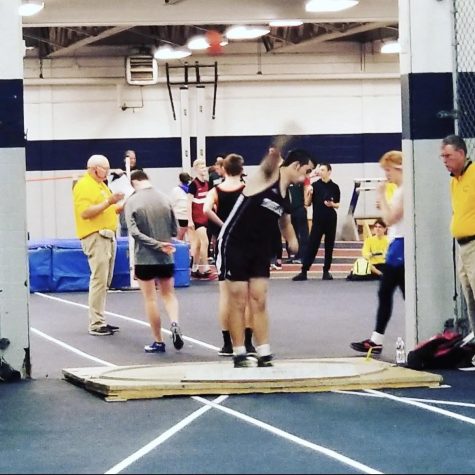 Timberlane brings an excellent culture with a lot of confidence with many newcomers which have Coach Woodworth excited "It is always great having new faces on the team. I have enjoyed how willing this year's newcomers have been to try things they weren't expecting to do." he said. "I think the culture of our team is great" Mike Savage says, "we are a big group of friends who we all like and know each other and are very friendly with everyone, except for when it comes to snappy (Liam Francis) and the Green Packers", Francis did not reply to that statement but loves the confidence in the team. "The leadership of the upperclassmen has been outstanding" Behan said, "The positive attitude of the upperclassmen is contagious, and they have helped create a positive, fun culture on the team in a very short time." Behan added. Liam Francis shares the confidence with his coaches. "Something that has motivated me is the amount of colleges looking to recruit me to compete. It's given me motivation and confidence to succeed and I try to pass that along to the others and I think so far that has been successful." said Francis.
The Owls are excited to get back running. "Our team may be small" said Liam Francis "but I have a feeling we will be competitive in every event we compete in". The Owls open their season on the 18th of December at Dartmouth. 
Key Returners
Boys:
Francis (Sr) Sprints/Throws

Beaudoin (Jr)  Distance

Olsen (So) Sprints/Throws

Savage (So) Sprints
Girls: 
Cornell (Sr) Throws

O'Conner (Sr) Sprints/Distance

Fronc (Jr) Distance

Mackeen (Jr) Sprints/Jumps

Reynolds (Jr) Distance

Reynolds (Jr) Distance

Munsell (So) Sprints
Promising Newcomers
Boys:
Sheely (Jr) Throws

Conte (Jr) Distance

Gleckman (Jr) Sprints/Jumps

Chiccino (Jr) Sprints/Jumps
Girls: 
Watts (So) Distance/Jumps

Gitterman (So) Distance

Alperin (Fr) Sprints

Aprile (Fr) Sprints

Beaudoin (Fr) Sprints/Jumps

Pepin (Fr) Throws

Sheely (Fr) Throws