Timberlane Basketball Preview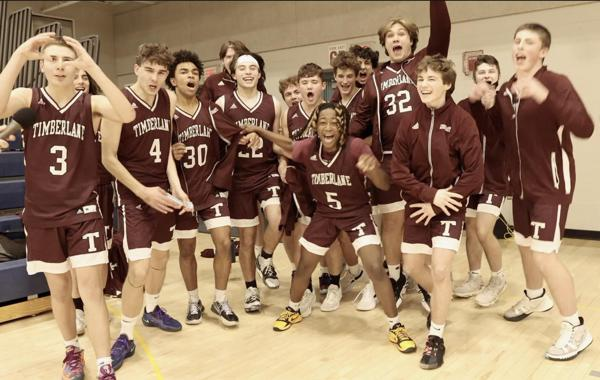 Plaistow, N.H. — As the High School basketball season comes to fruition in New Hampshire, teams around the state are looking to start off the season strong. In Plaistow the star studded Timberlane Owls are looking to build off a 7 win and 11 loss record last season. The Owls season was ended in the playoffs by Nashua North in a 10 point loss. That being said, the team is confident going into the 2022-2023 season.
The Owls are returning seniors Jaden Mwangi, Braidon Bowman, Trey Baker, Jake Bilicki, and Matthew Williams. Baker and Bowman will be running the back court, with Mwangi and Bilicki manning the middle. The team is losing 4 out of 5 starters and are looking for these seniors to make large improvements. These seniors seem to be excited for the new opportunity though with point guard Braidon Bowman stating "I'm looking forward to the upcoming season and I'm ready to take on a bigger role"
The Owls are not exactly in for an easy start with their schedule being presumably tough. The team starts off the season in Derry against a final four Pinkerton team and then travels to Nashua to face another final four team in North High School. Senior Jake Bilicki had this to say about the upcoming season "We're ready to play anyone, we know it's not gonna be easy but we're ready for the challenge."
The squad is led by longtime head coach Jeffery Bauman and assistant coach Steve Boucher. These coaches have spent a longtime in the program and will definitely have some tough coaching decisions to make with the season around the corner. The staff is losing veteran coach Alex Horgan though which could affect player development on the team.
The season gets underway on December 13th and the Owls are all in. The group is somewhat unknown around the division but are looking to make an unexpected splash. A win over Pinkerton or Nashua North would definitely put the league on notice, and we'll get to see soon.