The Real Horrors of Halloween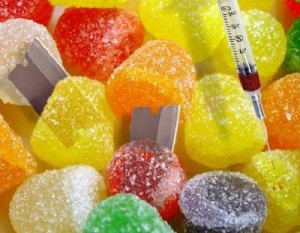 Many of us, citizens of the United States, are very excited for Halloween and have already gotten into the Halloween spirit by decorating, planning scary movie marathons, and picking out our costumes. Halloween can be a fun time for many, but do not turn a blind eye to the possible dangers. There have been many reports of people tampering with candy, stealing, and car related incidents. Keep in mind things that you can do to have a fun and safe Halloween.  
A horrifying nightmare comes to life with the amount of reports of people giving out tampered candy. According to CNN, In 2019, razor blades were said to have been found inside candy bars given out on Halloween in Ohio. "The blades were hidden inside the wrappers of two candy bars," James Love, the Colerain Township Police spokesman said. The blade hidden inside the wrapper ended up cutting the person's finger and required stitches, but no other people were injured. After that occurrence, police urged Ohio citizens to carefully check all candy before consumption. Although there were a few incidents reported, it still makes parents weary to this day. This Halloween, be sure to check your candy before eating it. 
AttorneysHartman says that 60% of crimes on Halloween are theft related. It is also the most common crime committed on Halloween. On Halloween of 2021, A woman named Holly Jones caught footage of two girls coming out of a black SUV and stealing all of their candy and toys left out for the kids. "My son is 8, and he's like, who would do that? Why would people do that? And I have no explanation for him other than people are bad," Jones said to the New York Post. According to the New York Post, the NYPD reported that there were about 277 theft related crimes alone on Halloween 2018. It is suggested that people do the following: stay in groups, have cameras at your house, leave the lights on, and report any suspicious activity just to be safe.
Another issue faced on halloween night is car related accidents. According to AutoInsurance, pedestrians have a 50% more chance of dying due to a car related accident. KSL News reported that two boys, Spencer Wall and Karl Finch were struck by a Sudan going way too fast on Halloween of 2021. "First impressions — he was going way too fast and the headlights weren't on," said Darci Piz, former neighbor. People really need to keep their eyes peeled and make sure you look both ways before crossing the street.
Overall, Halloween is a fun night of dressing up and going out with friends and family. Things happen but do not let it keep you from having a good time. Make sure you check your candy, stay in a group, and look both ways before crossing the road. Instead of these tips scaring you, use them to keep you and your loved ones safe.