Juniors Preparing for the SATs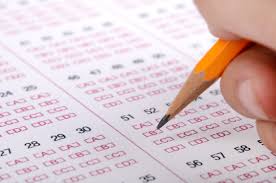 As the school year winds down, Juniors take their next steps to Senior year by taking the SATs. This test will measure their readiness for college by proving their knowledge to their future colleges. The SATs at Timberlane will be held on Wednesday, April 14 which means, for the Juniors, it is time for studying.
Many of the Juniors take multiple precautions in order to do well on the test such as study tests and SAT prep courses. "I took a prep class beforehand to make sure I'm as prepared as possible for testing," says Anna Alberti, a Junior at TRHS. This is an important test for these juniors because, for some, these grades will help them determine what colleges they could be accepted into and decide what schools are best for them to apply to. Studying for these tests helps the students to be well prepared for whatever questions are thrown at them during the long, stress-filled day. 
A high score on the SATs can help a student get into a lesser acceptance rate school. Difficult schools, like Harvard, require a 710-770 for the writing portion and a 750-800 on the math portion. Although these are extremely high scores, it is important to know that some colleges do not require test results in the application process for admissions such as Cornell College and Ithaca College, according to uopeople.org.
For those who plan on going into the military or workforce, it is still important to take the SAT. For the military, it is a requirement for the U.S. Army to score at least a 920 on the SAT for people aged 17-26 and want to join ROTC before going into the Army. If entering the workforce, businesses may ask for SAT scores because they are a standardized test that can eliminate bias and help better equalize the playing field for the hiring process, according to businessinsider.com. 
The test day may seem stressful, but understand that there are many ways to make the day as easy as possible. Some useful tips are to study ahead of time, to be well prepared, and to pack everything you'll need for testing (two #2 pencils, calculator, etc.) before going to bed. Other helpful tips are to get plenty of sleep the night before, and eat a nutritious breakfast on the morning of.
It may seem stressful to most Juniors who will be taking the test on April 14, but the more prepared you are, the easier the SATs will be. So prepare, relax, and take your time because this test is an important part of becoming a senior and for the following four years of your life.