Got Health?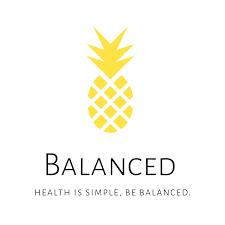 Balanced is a health based restaurant located in Plaistow, NH. Balanced is known for their fresh, nutritious, and honest healthy eats. Their menu ranges from top notch smoothies to freshly made avocado toast. You don't have to be super big into health to enjoy their variety of yummy foods and smoothies. Owners Sam and Brendon say, "each item we have created is unique, full of passion, and made with quality ingredients that are bold with flavor."
Balanced offers many different ordering options. You can dine in where they have an aesthetically pleasing atmosphere. You can also do curbside pickup making that trip less dreadful. They are available on Grubhub on days you don't feel like leaving the house. You can also order online to kill the time of waiting!
A familiar customer Maria Cioto states, "I love balanced so much, their mediterranean bowls are simply amazing. The acai bowls are a little too frozen for liking but the fruit is super fresh. The nutty date smoothies are so good. The workers are the friendliest and I enjoy the inside of the restaurant." Another common customer, Maddie Petengill says, "Balanced is one of my top favorites to go to, their avocado toast is just the right amount of food to keep me satisfied and full. Their protein balls are the absolute best right after a workout and premade making the checkout process 10x quicker."
Balanced is considered as a small business and could use as much help needed during these times of COVID-19. They have made every effort to stay open and be on top of things when needed. They are such a well driven business and many customers strive for them to open in new locations. Balanced is super active on their Instagram page. Where they post items from their menu and new releases such as cauliflower crust pizza! They post their daily restaurant hours  and include updates when opening/closing early. If you would like to learn more about their health based restaurant and what they have to offer to you, visit their website.
Visit their website @eatdrinkbalanced.com or check out their Instagram @balanced_eastcoast