Another One Bites the Crust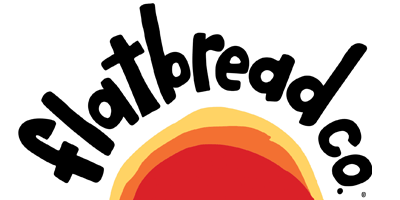 Flatbread Company is located in many places around the U.S. such as Amesbury,MA, Portsmouth,NH and many more. Flatbread Company is  known for their unique baking tendencies which involve using brick ovens. Whether it be their Jay's Heart (cheese pizza) or their Pepperoni & Mushroom you will be left satisfied every time. You might think they are just like any other pizzeria but they use such rich and organic ingredients that are fresh daily. Workers at Flatbread Co. say, "each time we build our ovens in new locations, it is our mission to become an integral part of the fabric of that community through our sustained actions. We thank you for your part in our partnership and our history".
Flatbread Company offers inside dining and seasonal dining to gather with friends and family to devour your delicious meal. They are available for takeout and are featured on Grubhub and Doordash on days you don't feel like dining in. Their menu offers organic, vegetarian, vegan , and gluten free options as well.
A persistent customer Jenna Aziz says, "I really like eating there and I like the fact that you can get an individual size pizza." Another persistent customer Matt Licata says, "Flatbread is a great pizza place that has a great environment for family and friends. If you're looking for a really fresh brick oven pizza, you should definitely check out Flatbread Co."
Flatbread Company has stayed open during COVID-19 and has made every possible effort to protect customers and employees. In their restaurants, they have marked tables with "X's" to ensure social distancing between each group of customers. They also require a maximum time limit of 90 minutes for each party that is dining in. One thing I have noticed is that each and every employee has their mask covering their nose and mouth protecting others. If you would like to find out more information check out their website where you can find out about Flatbread history and what they provide to their communities and customers.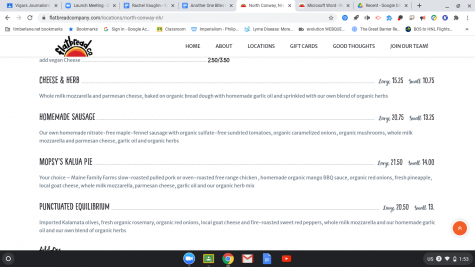 Visit their website @flatbreadcompny.com