Stickers for Everyone!!!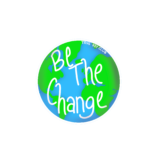 Stickers can be used in multiple places. Water bottles, laptops, notebooks, papers and more too spice things up! The Timberlane Key Club put some awesome stickers on sale that were sold through the week of January 4th to January 8th. The stickers were designed by Max Beckerman and Grace Bailey; fortunately, they were able to create eight different designs. The key sticker sold out quickly and the "Be the Change" one is quickly followed. 
Cost for the Stickers
$1.50 each (in person)

$3.00 for 2

$5.00 for 4

$2.00 each (online)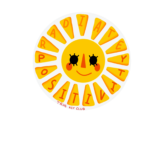 This sale was advertised on the Timberlane website, as well as on Instagram (@timberlanekeyclub). The website says "The Timberlane High School Key Club is having a sticker sale. A portion of the proceeds go to support our students and their activities." These stickers can brighten someone's day with the positive vibes they bring. Not only do they support the people who purchase them but they also support Mealy's Meals. 
This fundraiser can brighten anyone's day with only the small cost of $1.50. Even if you order them online, they are mailed straight to you! The best part about them is that Timberlane students made the stickers themselves. The proceeds of these stickers are used to assist other students within the community. To keep up with more of Timberlane Key Clubs fun activities you should join the club and follow them on Instagram!