Love at First Bite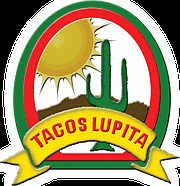 Tacos Lupita located in Haverhill, Lawrence, and Lowell Massachusetts is a unique and well known Mexican restaurant. They are  known for their amazing tacos, quesadillas and burritos. While they are similar to Chipotle with self choosing meals, they offer such fresh ingredients that will leave you satisfied every time. Workers at Tacos Lupita say, "we are a food chain business committed to the highest standards in food quality and customer service."
Tacos Lupita offers inside dining where you can enjoy your meal. On the days you are in a hurry or don't feel like going anywhere but are craving Tacos Lupita they offer takeout and delivery, not to mention Tacos Lupita is also available to order on Grubhub. 
A frequent customer Cody Fleming says, "Lupita is my top pick out of all Mexican restaurants, although it may not be the closest driving there is worth it". Another frequent customer Maddie Pettengill says, "I like Tacos Lupita because the vegetables are really fresh and there is a big variety of meat to choose from"
With COVID-19 still circling around, Tacos Lupita has made every effort to ensure safety for all customers and employees. Masks are required in all three locations upon entering. They also have made an effort to frequently sanitize door handles and dining areas. I have also noticed after every person that pays the cashier wipes down the card reader for extra precautions. 
Tacos Lupita is also very active on their Instagram page, with posts about making fresh ingredients and some of the finished products of their meals. They also have a website where you can look at their menu ahead of time and find out more information about the restaurant.
Make sure to give them a follow or visit their website      
Instagram:tacoslupitahav    Website:tacoslupita.com