Will 2021 Attract Disaster Like 2020?
What seems to be the worst year in history is finally, and thankfully, coming to an end. Yes, you heard it right, 2020 and this nightmare will be over in a few weeks. 
The holiday season and the end of the year brings a special feeling into our lives as we look ahead to see what the future may hold for us. This transition brings upon our New Year's Resolutions and what we hope to accomplish within the next year.
Resolutions hold a lot of people accountable in staying true to their promise and sticking to what they said they would take part in. But I know for many of us, we decide we will follow through with our resolution for the first few weeks of January into the new year, but eventually slowly fade back into our old habits. A lot of us have probably said the famous line:
"Eh, it's okay I'll do it next year."
After this whirlwind of a year and the ongoing pandemic, I'm sure it will be hard for everyone to stick to their resolutions even more this year. Especially considering that a majority of people have not even been able to go out and enjoy their favorite things with friends or family.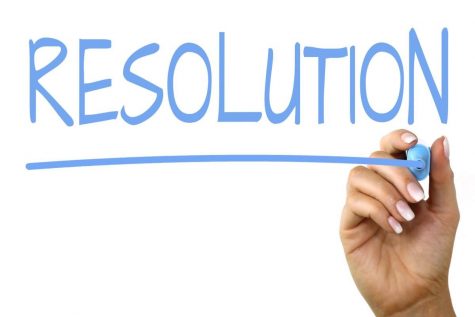 New Year's Resolutions can range from personal goals such as a better diet, working out more, losing weight, getting a job, completing all your homework, saving money, quitting smoking, or to even just changing your mindset. A resolution applies to your life and only has to please you.
Due to the COVID-19 pandemic and quarantining for months, many people fell into a bad mental and physical routine or gained undesired weight from the stay at home order.
A great resolution after this year can be to focus on yourself and your mental health and get back to a good point in your life.
Now is a great time to focus on the good in life and have a positive outlook during this obstacle we continue to face. Surround yourself with the people or things that bring you happiness and allow you to become the best version of yourself possible. If you've learned anything this past year, then you know how important it is to spend every day like it could be your last and appreciate what you have. 
Life can change in the blink of an eye, like it devastatingly did on March 13th. So wear a mask, social distance and be kind to others, but most importantly to yourself as well. 
Now get out there and set yourself up for success with a new resolution, you've got this!