The Best Christmas Festivities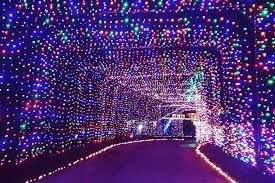 As the Holiday season is approaching, many people are looking for fun festivities to boost their holiday spirit. Lots of people around every town set up Christmas decorations outside for all to see when they drive by. It is a fun and easy way to get in the spirit of Christmas and spread a little Christmas cheer early this year since it has been a rough year for everyone. What better way to do that than Christmas light shows! Christmas light shows can be a fun way for families and friends to come together and have a fun time. Light shows are something you can drive to and watch in your car, it is a quick and easy way to get ready for the Holiday! Some people even go on Christmas Eve! What better way to do that than Christmas light shows!
The North Shore Holiday Light Show is a light show in Haverhill, Massachusetts and it is a beautiful view of the north shore! This is a show that is more than 1 mile long. This show is a good way to stay local and get a quick light show in to boost your spirit! You can visit these shows any time you want! This show allows you to fill your car with as many people as you can! It is open all the way through December so anytime you get the chance you can go see this Amazing show with lots of different scenes made with lights! 
The Gift of Lights is a Christmas light show located at the New Hampshire Motor Speedway in Loudon, NH. This show is if you want a little more of a trip but not too bad! This show is a 2.5 mile light show with over 3.5 million lights. There are a ton of different scenes made with lights and it seems like a really fun time! There was a lot of hard work put into this light show as 650 hours go into setting it up and preparing it for people to come see it and have fun. Admission for this is very affordable and is only 25 dollars per vehicle and you can have as many people in the vehicle as you want, you can bring the whole family to enjoy this together!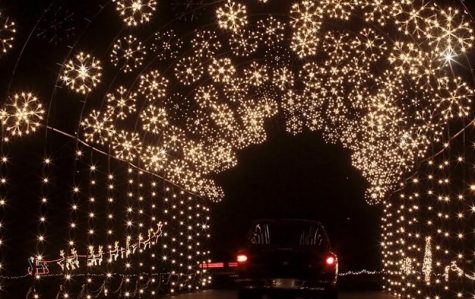 If there are no Christmas light shows anywhere near you, do not give up! It is still possible for you to see some. Try taking a drive around town and there will without a doubt be lights around for all to see and admire. It is a very safe and peaceful way to get excited for Christmas to drive around town playing Christmas holiday favorites and maybe even picking up some hot cocoa! No matter what, when you look around there is always a way to spread and receive Christmas cheer! Have a safe and happy holiday season!