The Second Timberlane Passions Project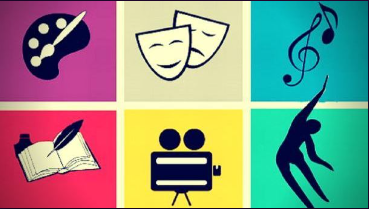 PLAISTOW — The Timberlane Players just hosted their second monthly Timberlane Passions Project on December 3rd. The Passions Project was started by the Timberlane Players in order to give students the opportunity to share and appreciate art with each other. Students have live streamed their own performances of live music, dances, and karaoke.
The performances have a positive effect on whomever views them. One alumnus who tuned into the livestream says,"This event is [a] beautiful impact to whoever watches." One teacher, who is self-quarantining, states. "The performances are one of the only things I get to look forward to in these times." 
This show consisted of a variety of musical performances.
The show started off with "O Christmas Tree" performed by a group: Evan Caissie on voice, Jayson Caissie on piano, Galen Walton on Bass, and Mason Ketcham on drums. Next was "Solitude" by Duke Ellington, adding two additional singers, Max Orio and Amber Farrell, and switching out the drummer for Ian Machemer. The rhythm section from that group then played the 1947 jazz standard "Time After Time".
Next up was an assortment of solo performances. Amber Farrell sang "Can You Feel My Love", and Bess Hughes sang "Please Never Fall in Love Again." Next, Lena Bonanno sang and played piano for "Say Something". Ash Lombard played "Nostalgic Piece" on piano. 
Some of the performers returned to the stage for a second act. Bess returned to the stage for a dance performance of "St. Bernard," Ash performed "On Your Porch" on voice and guitar.
Lastly, Cecilia Romano, one of the organizers of the Passions Project events, made her first appearance of the night as a performer, singing "Cabaret."
Musicians and other performers have lost many opportunities to share their art with an audience because of the pandemic, and these passion projects have proven to be a great way to allow students in the performing arts to continue to express themselves.
When asked for comment, Cecilia said, "Passions Project provides a connection to not only our small community of usual performers, but to a community beyond what we see. The comments we get from friends and family at home days after a show is what fuels our inspiration to keep the show going. Because of these wonderful opportunities, we are keeping the arts, and our community alive through the roughest of times. I am proud and thankful for every performer and supporter who is contributing to this, because they are the reason that the Players are unstoppable."
Other PAC performances were announced at the end of the show, including a Holiday Cabaret of holiday-themed performances from students and a faculty performance of A Christmas Carol.
The entire livestream of the Passions Project can be found on Timberlane's Vimeo. The next Timberlane Passion's project takes place in January at 4PM; the date is still to be decided. It is open to any Timberlane student who wishes to participate, although the audience will continue to be online. Students can contact Bess Hughes, Cecilia Romano, Hadysha MIller, or Shannon Rainville for information on how to sign up for an act.